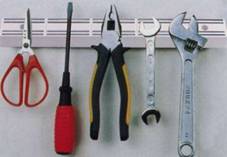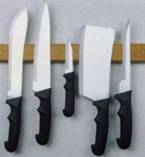 Magnetic attraction bar:

Hard plastic bars plus high quality strong magnetic pieces. Application: Just nail the bar to the door or wall of your kitchen or room, or attach the bar to the iron or steel filing cabinet in your office, and you can attach onto it iron and/or steel things, such as screw driver, pliers, scissors, kitchen knives, bunches of keys, beer bottle openers….




—————————————————————
Related products: permanent magnets, magnetic products, magnetic materials, NdFeB magnets, SmCo magnets, AlNiCo magnets, Ferrite magnets, flexible magnets, pot magnets, magnetic ruler , magnetic lifter, magnetic filter, magnetic badge holder, magnetic name tag, hook magnets, magnetic sheet, magnetic strip, magnetic label holder, magnetic paper, chuck magnet, magnetic attractor, magnetic catcher and channel magnets etc.